This is a Printer paper made of wood using native Japanese tree called hinoki cypress and put a paper and a slice of wooden material together.

It still has the natural wooden texture, also the faint aroma of timber.

The natural wooden material gives special feauters: warmth and luxuary that only Kinokami can provide.

The grain of Kinokami differs individually.

It can print by laser printer,

///////////////////////
[Printing correspondence/ on woodenside]]

Inkjet printing × Laser printing◎

On demand printing ◎ Offset printing ◎

//////////////////////
※◎:printable、○:A little blurs、×:unprintable
//////////////////////

*Kinokami can be jammed in a printer. Paper jams can be prevented by loading a piece of Kinokami individually.

*Please be aware that smudging may occur when printing.

*The print quality can differ depending on the model and ink. At first, a sample print is higly recommended.
※木目の色について※
同じ樹種でも伐採する時期やエリア、個体差などによって木の色は赤い部分が混ざることもあります。
下記の写真は全て同じヒノキです。色味をご指定することはできません。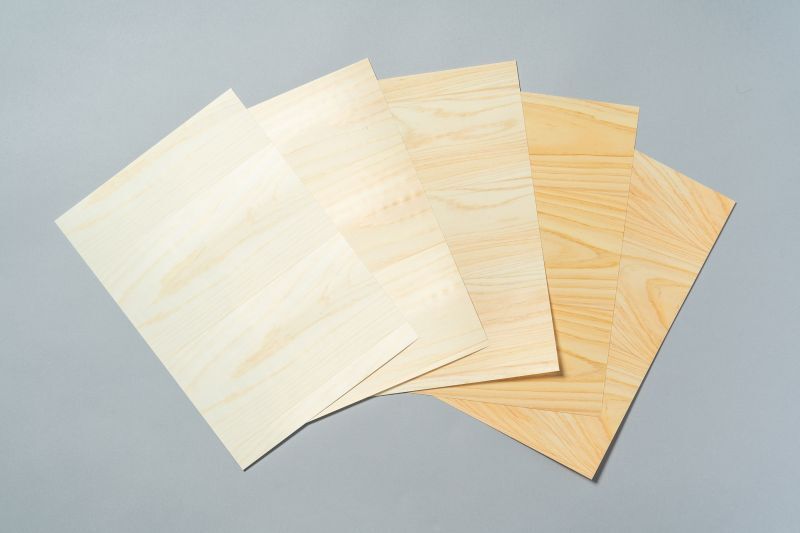 【Product Details】
Tradename : Kinokami for laser printer
Material : Two sided Wooden
Grain direction : Parallel to the paper short side
Sheet Size : A4 (8.3"×11.7"×.009")
Count : 100sheets /Pack
「木の紙(両面木)」レーザープリンター用A4サイズ100枚
○ 国産材(間伐材を含む)を薄くスライスして、間に上質紙を挟んで貼りあわせた両面木の印刷用シートです。
○ ほのかな樹の香りを楽しめます。
○ 木目調をプリントしたものと違い、樹本来の質感があります。
○ 一枚ごとに木目、色味が異なります。